Hello everyone. Welcome to my website
This is where I stick all of my projects, links, and more. I mainly post on
Google Plus
, so if you want to contact me, there is the best place. Also, giving me a YouTube private message, is a effective way of reaching me.
What do I do?
My name is Hudson Ludy. I am a filmmaker. I try to make films that both entertain and inspire people. Sometimes these fail, but I believe that story, and characters are supreme to anything else in filmmaking. I have been using the medium of LEGO bricks to communicate my stories. Brickfilming is a hobby that many are interested in. In fact, there are several websites focused on bringing together brickfimers from all over the globe.
---
---
Follow Me!
Drop A Comment, and I'll RESPOND as soon as I can.
Powered by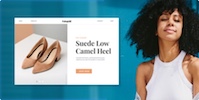 Create your own unique website with customizable templates.
Photo used under Creative Commons from Strocchi