Blog
Here's The Yummy Burrito Blog
We've made some upgrades recently. We got Adobe creative cloud, witch gives us access to all the Adobe products, including After Effects, and Character Animator. We will be using both of these to do LEGO facial animation. Like the example here...

What Character Animation enables us to do is animate the character's face by using our own, the computer can read our expressions, it's not perfect, but with improvement, it could be awesome! After Effects enables us to put the face from Character Animator onto our LEGO man. E.G The Movie Bound. This movie didn't use Character Animator, but it used After Effects to put the face on the character. This new way of facial animation is awesome, and as far as I know, not many people have used it.

Resources For Your Own LEGO Facial Animation:
Powered by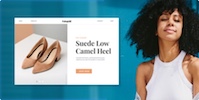 Create your own unique website with customizable templates.
Photo used under Creative Commons from sponki25