Blog
Here's The Yummy Burrito Blog
Greetings blog readers! I have an awesome announcement to share with you! You already know what it's about because you read the title. Talk about a spoiler. Anyway, I finally finished the first episode of Ned's Adventures!!! Whoooooo!!! For all you English teachers reading, I'm sorry for my writing. I'm still learning. If you have no clue what Ned's Adventures are, it's a LEGO stop-motion series I'm working on. If you don't know what stop-motion is, it's basically a whole bunch of pictures going by really fast. So its sort of like animation but pictures. I've been using my mom's phone for this project. I have a few mistakes in my videos. Well, maybe not a few. I have a lot of mistakes in this video. If you have younger siblings, or students or whatever you could show it to them. I made this video sort of little kiddish. So If you still are a child at heart or have younger siblings this is a great video to show them. Here is my first Ned video, Steet Performance!!!!!!!!!!

Oh, By the way, you will need to go to Vimeo.com by clicking on the button below. If you aren't allowed to go on the internet by yourself ask your parents. It will take you strait to the video and you won't be exposed to anything bad. Weebly for some reason won't let me embed Vimeo files so...That's it!
Powered by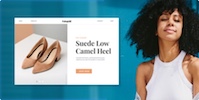 Create your own unique website with customizable templates.
Photo used under Creative Commons from sponki25