Blog
Here's The Yummy Burrito Blog
Description:

I made this video for the Brick a Brack: "Decorate The Christmas Tree Challange." The challenge was simply to animate a minifigure decorate a Christmas tree. I got a little ambitious and made a nine-minute Christmas Comedy. The storyline on this one is a little corny. But I'm glad about the way it turned out. A very special thank you to MBstudio, who did voice acting in a language that was foreign to him Merry Christmas and God Bless everyone!

​

Notes:

This video won third place in a challenge. Third place isn't that bad, but there were only three entries. Oh well, at least I have a decently well scripted Christmas video that everyone can enjoy. Hope you had an awesome Christmas. Hope to get another video up soon.

Comments And Such:
Powered by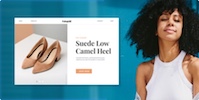 Create your own unique website with customizable templates.
Photo used under Creative Commons from sponki25