Welcome To Yummy Burrito Studios!
Hello Everyone! Here is my website. I'l do my best to make this website the best it can be. Please forgive any spelling mistakes, or things that don't work right. I would be awesome if you could report them in the comments, or in the contact area. Thanks!
WEBSITE Tour
Featured Material
The Newest Project!
The Super Secret Spy (THAC XV Entry)
News & Blog Posts
Featured LEGO Video Of The Month (Not By Yummy Burrito)
What We (I) DO
The Red Brick Club
A Member Of These Places
Advratisment
Powered by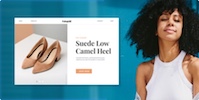 Create your own unique website with customizable templates.
Photos used under Creative Commons from Strocchi Adam Purves (S3ISOR)