Christmas Only LEGO Video
Congratulations! You found one of the santa hats! But, don't stop there, there are
four
total. Since you found a hat, you get access to the special page, In this page I have A video I made back in 2015, some scenes are blacked out because I was quite a bit more violent in my brickfilming. Be sure to enjoy this video! It will be available through January 29 2018.
Content Warning- Mild Violence
Christmas Video For THis Page
Powered by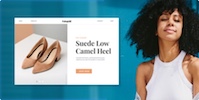 Create your own unique website with customizable templates.
Photo used under Creative Commons from spablab