The Videos That Have Most Inspired Me!
Congratulations! You found one of the santa hats! But, don't stop there, there are four total. Since you found a hat, you get access to the special page, In this page I have put some of the LEGO videos that have most inspired me toward brickfilming, including my first one I ever made!Be sure to check em' out.
This was my first LEGO video ever, I made it on the LEGO DC Comics super hero stopmotion app, which is now just the LEGO stopmotion app. It took me about an hour, and I neglected to clean up my LEGO table before shooting. You can see how my quality has improved over the years. Now I set the camera so it will stay still (usually), and I try to have a clean table or scene when I shoot. I also try to avoid the use of Mega Blocks in my videos. I made three other Steve movies; "Steve's Day At The Pool" (2012), "Steve's Day" (2012) "Steve's Day In Space" (2013), with are let to be released. In that time I made "Soft Drink" which is also yet to be released. I took a break from brickfilming until 2015. That year a friend came over to my house and we shot "Toys V.S LEGOs". I did most of the voices, and animation, and I got inspired to make Nehemiah and The Wall, a silent brickfilm based on the Bible story. I have released Toys V.S LEGOs on Vimeo, and Bricks and Motion, and Nehemiah is also now available, but you have to find another hat to find it. After school started up again, I decided to take a short break from brickfilming. I came back in 2016 and did a series that I put on LEGO.com called "The Spies". Since LEGO closed their gallery, and moved it to LEGO Life (which does not have stopmotion uploading options), That series was lost. I came back to brickfilming in 2017 and did "Jimmy's Lunch", "Ned's Adventures: Street Performance", "Ned's Adventures: Skunk In The House", and "The Story Of Joseph In Four Minutes". I also produced a 2D animated short called "The Great Debate" which was a project for school. I will now show you some of the videos that most inspired me toward stopmotion and why.
I'm not positive why LEGO Mini Golf inspired me, I think it was one of the first one's I saw, all I know is that it helped me a lot with brickfilming.
Back in 2012-2013 I was on a Lord Of The Rings and Hobbit steak. Since LEGO had just come out with their sets on that theme, I built quite a collection. Brotherhoodworkshop is famous for Lord Of The Rings and The Hobbit LEGO videos, so LEGO hired him to do a few videos for their website. I saw these and enjoyed them very much. He also has a behind the scenes look at The Desolation Of Smaug. I found more of his videos, and get really inspired toward brickfilming.
This fast re-telling of the beloved Star Wars story is verry verry VERRY popular. And has been for a few years. I found it on Lego.com and watched it about ten times through. This was before I saw Brotherhood Workshop's or Michael Hickox's videos, and it was before I made The Steave movies. I was wondering how one of my favorite STILL objects could move so fluidly without human help. This mystery remained unanswered until I downloaded the LEGO Stopmotion app, this is how Steve's Fun Day came about.
This is the trailer to what I think it the awesomest LEGO brickfilm ever! Bound was released in 2014 by Monitogo Studios. It was about an hour long, and had incredible effects and facial animation. I have been thinking up LEGO feature films since I made Ned's Adventures. I may want to put one of them into action someday. But when I saw Bound in mid 2017, I got really, really inspired. My dad got Adobe creative cloud, which includes After Effects, which is what a lot of Bound was made with. So I'm really excited to animate LEGO faces in future videos!
This film doesn't quite fit in the guidelines of brickfilming. There is an unspoken rule that, brickfilming has to be stopmotion animation. This film however, just has a bunch of still pictures. This is where some of the humor in my brickfilms come from. I seem to have a hard time doing action/adventure films, (even though I enjoy that more than comedy). I liked this film so much, I wanted to remake it, but the copyright stopped me dead in my tracks. Still, this film left me thinking a lot.
When I was making my comeback to brickfilming, I found Jeremiah Jedidiah Joe on Vimeo. This was done by Chris Major. Through him I discovered bricksinmotion.com, which helped dramatically in my brickfilming. Chris has recorded some lines for my next video. I'm very glad I found this video.
LEGO School and LEGO School 2, were the main two videos that made Ned's Adventures. Ned's Adventures was originally going to be Ned's school days. Ned's name was something like Sam at the time. And the series was his race to get homework in, and trying to stay away from a bully. The series turned out quite different. If I never saw these two videos, I would have never made Ned's Adventures, and maybe never make brickfilms.
And The LEGO Christmas Video:
Powered by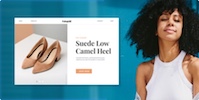 Create your own unique website with customizable templates.
Photo used under Creative Commons from taymtaym